Public facing site

Password protected dashboard
At its core, Dolby Laboratories is an intellectual property and licensing company. And in the rapidly changing marketplace of media technology, it's important to be able to quickly and efficiently publish their market place victories to media outlets. With that need in mind, we created a custom media manage system that not only stores and encodes their media assets, but provides them an easy method to create, publish and maintain digital press kits that can be used by the media to help them spread Dolby news.
In addition to creating this system, we remain on to not only maintain it, but to provide round the clock support for Dolby and their partners to not only make sure the technology works, but to insure that the underlining vision of the system is successful.
While I handled the MySQL, AS3, dashboard design, some of the PHP and all of the project management, the graphic design of the front page and the development of the front page was done by vendors of mine.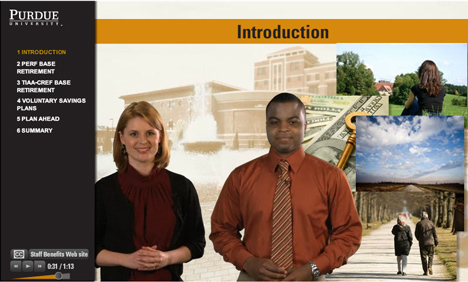 This is another project made from my XML driven synchronized content engine that I call Hybrid Video. Making videos that have a large amount of repetitive graphic elements like bullet boxes can be produced much faster using this engine and by keeping the video layered like this allows for a lot of slick dynamic content that can be added. Plus the "look" of the graphics comes from a separate file much like CSS, so the video can be completely re-skinned quickly.
And if you'd like to learn more about our Hybrid Video technology, click here.